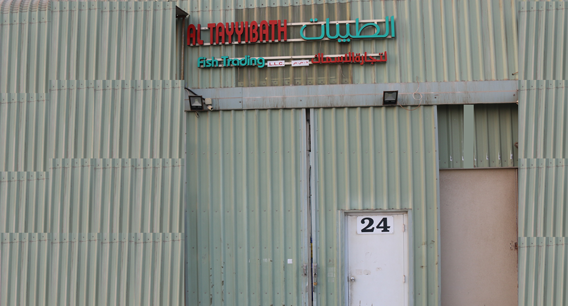 A Beautyfull way of describing Al Tayyibath Fish Trading Company
Al Tayyibath Fish Trading Company LLC are a synonymous with high quality & great service for over 3 decades in Abu Dhabi. Over the years we have built up a strong customer base that keeps us growing, ATF is the first choice of customers who care for uncompromised quality & dedicated customer care. Our Proud list of customers include reputed five star hotels, large catering companies, supermarket etc...
Over 33 years' Experience in fish and sea food industry.
Simply begins with Al Tayyeb Fish Shop in Mena fish market.
HACCP approved by TUV SUD Middle East.
Every day fresh fish items directly from the sea to the table.
We supply all kind of fresh water and salt water fish.
We are the leading fresh fish trading company in the Middle East, our fresh sea food are freshly caught in the local water daily. We bring them to you straight from the fishing boats by giving no chance to lose freshness. Our team is dedicated to accomplish this every day to ensure continue satisfaction of the customers.
Whatever your requirements, Al Tayeb is ready to fully meet them the way you wish. We have a dedicated logistics team equipped to reach any part of emirate. We can serve you anywhere in Abu Dhabi to suit your schedule.
A good wine does not need any bush, says this proverb. Al Tayeb needs no elaborate introduction and advertising gimmicks in the capital. We are known by unsuppressed quality, highly efficient in service – and above all – ethical business practice. Our reputations for good business ethics has remained unblemished all this years. We are Quite Proud of it. When you deal with us, you are guaranteed a fair, satisfying deal – each time!